The Ultimate Home-Espresso Machine
Saturated Group
The saturated group means absolute temperature stability and the possibility to instantly adjust temperature for the perfect extraction without having to wait 30 minutes for the group to warm up or cool down.
Flow & Pressure Profiling
By using the manual paddle on top of the group you can precisely adjust the pressure & flow at the puck, visualizing it via the group manometer. Unlike the E61 groups which only allow for flow profiling, Bugster enables full pressure profiling.
Robust & Sexy
The Bugster was originally designed for professional use, so all components are of the highest degree of robustness. Each Bugster is unique. You can pick your color, your lateral panel materials and LED lighting to make it yours.
Volumetric Buttons or Paddle? Bugster Has Both.
The Bugster is among the very few espresso machines which allow for two types of shots: 
Automatic:

Press a button and the machine will dispatch a set volume of water at full pressure and flow, either for a single, double, or stop-it-yourself shot.

Manual Paddle: Move the paddle to open the flow and the pump will automatically start, allowing you to fully control the shot, ending it by closing the paddle.
To do so, Bugster has two parallel systems that reach the puck, one that goes through the paddle-controlled valve and one that bypasses it and is controlled by the volumetric buttons. 
€4200 + €350 Optional Customization
List Price: €5000
Due to varying customer locations, transport & VAT not included. 19% VAT for EU customers.
All the Features Make It Yours
This machine is built around your needs, not only in terms of features, but also in terms of aesthetics.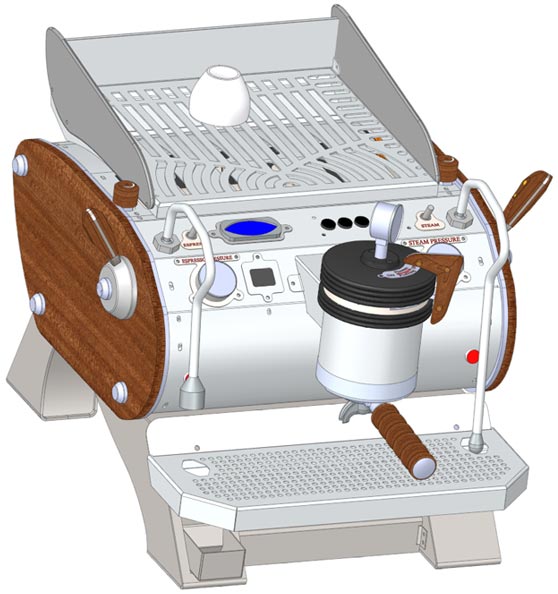 1
Customizable Side Panels
Choose between different wood or colored acrylic trims.
2
Manual Pressure Paddle
The moment you open it the pump starts. Controls pressure & flow as diverted water goes to the drip tray.
4
Steam Boiler On/Off Switch
To save energy you can turn off the steam boiler independently.
5
Hot Water Temperature Control
7
Drip Tray
Has a faucet to directly release drip water in a tank or bowl to avoid making a mess.
10
Removable Cup Tray
Just lift it off the machine for easy cleaning.
12
Adjustable Drip Tray
Move it up or down easily.
Choose Your Color and Configuration
Choose Your Design: The Bugster can be built to your specifications. Choose the color of the metal and the materials and color of the side-panels and paddle (wood or acrylic). Choose the wood for the steam and hot water levers as well as the portafilter handles. Add RGB LED lighting to its side to make it pop. 
Tank-Enabled or Plumbed-Only: The Bugster was initially designed for professional use, where it's meant to be plumbed in, and the pump is externally placed in the kitchen furniture. It was later optimized for home-use by adding a water tank, drip reservoir and pump between its four feet. Hence, you have two design options: either water-tank enabled or plumbed-in only. You choose the design that suits your needs. The water tank version has all the space between its feet filled, while the plumbed-in version sits just on those feet. 
Then you have to choose whether you want the volumetric or paddle version…just kidding, it does both.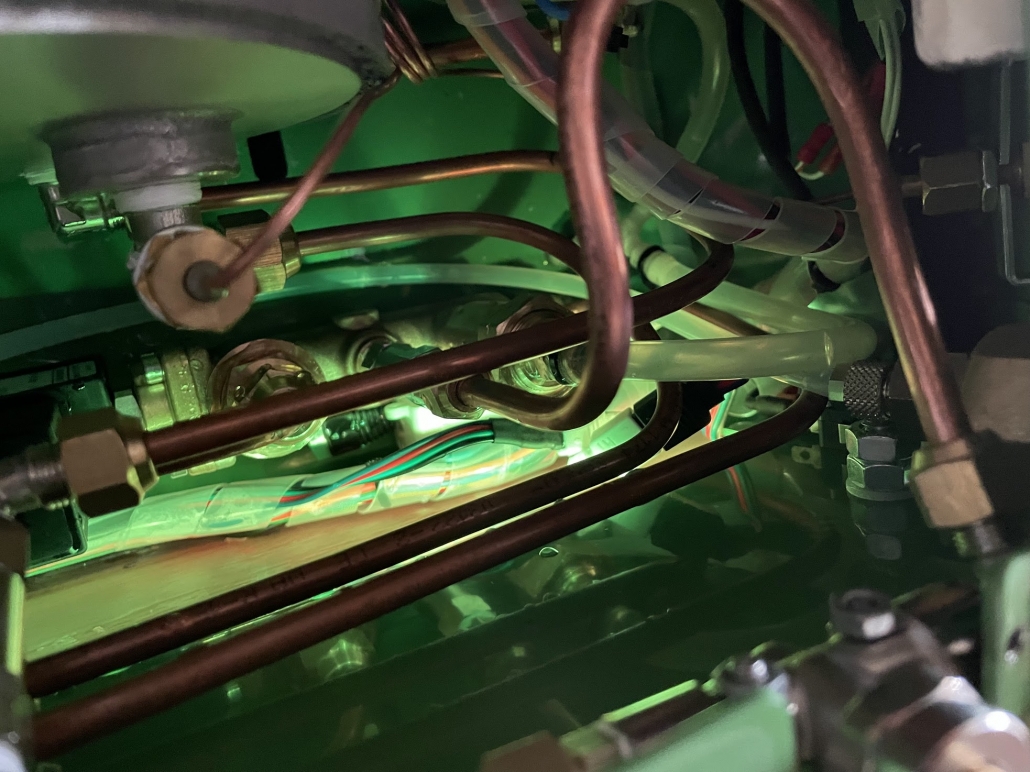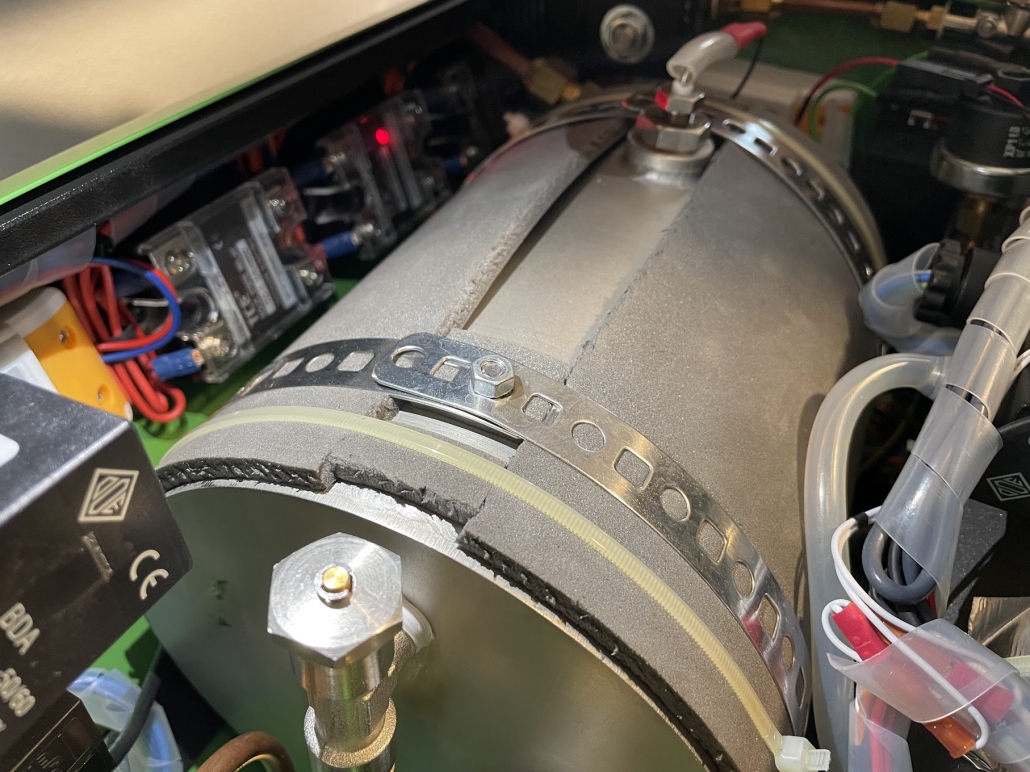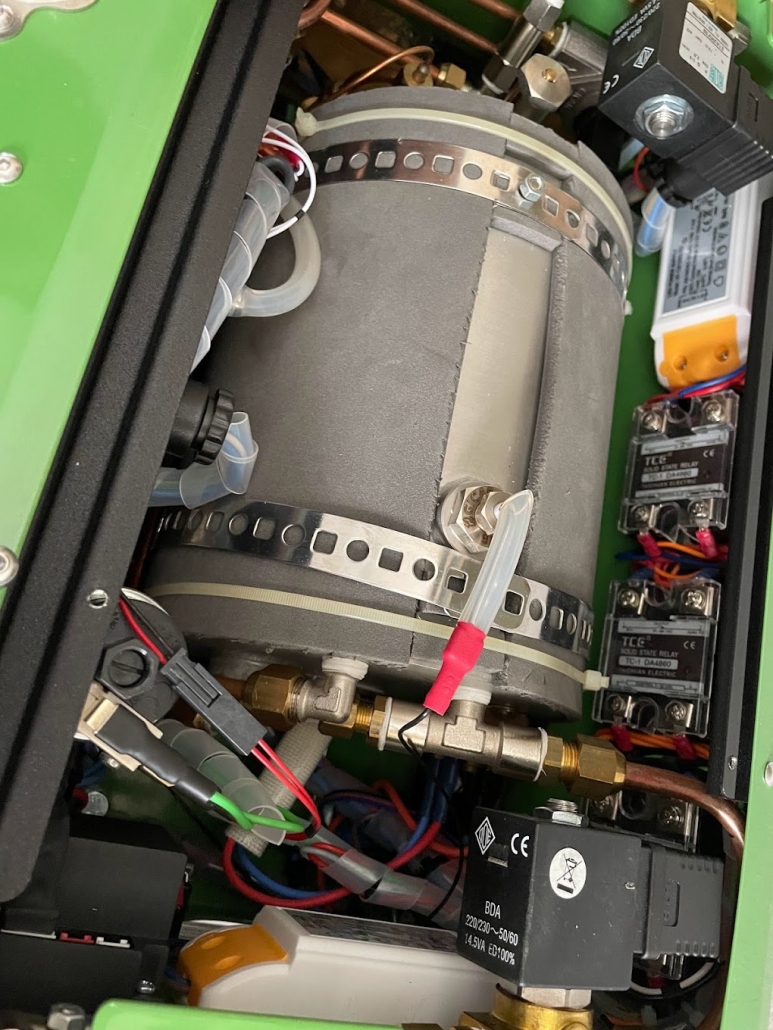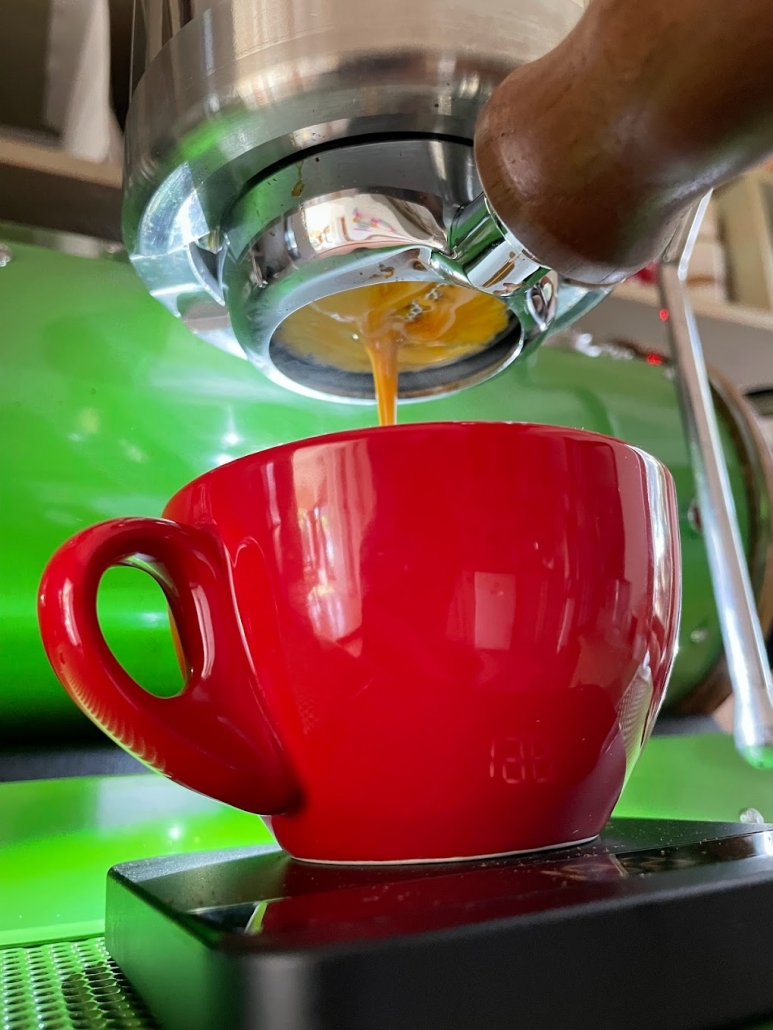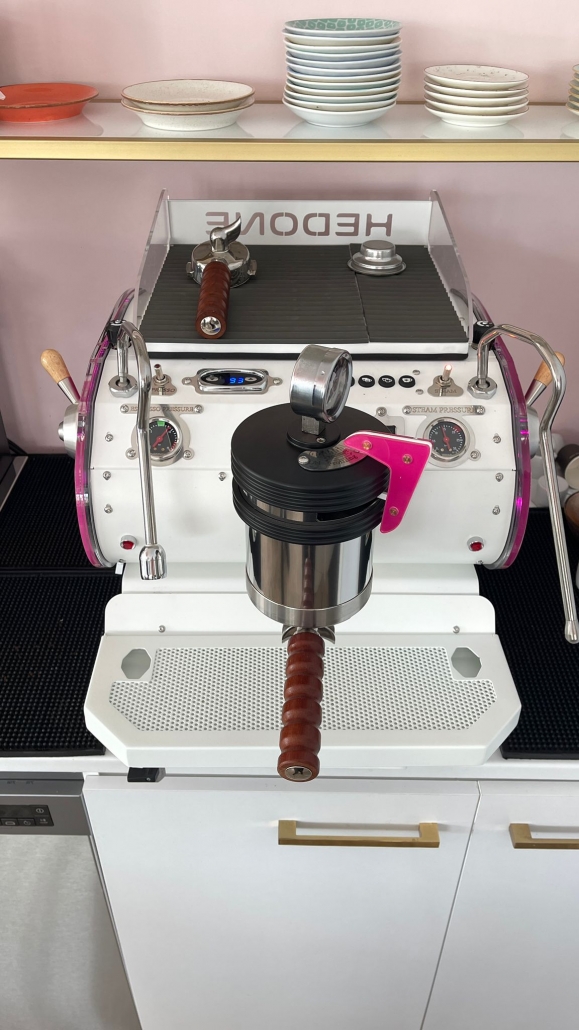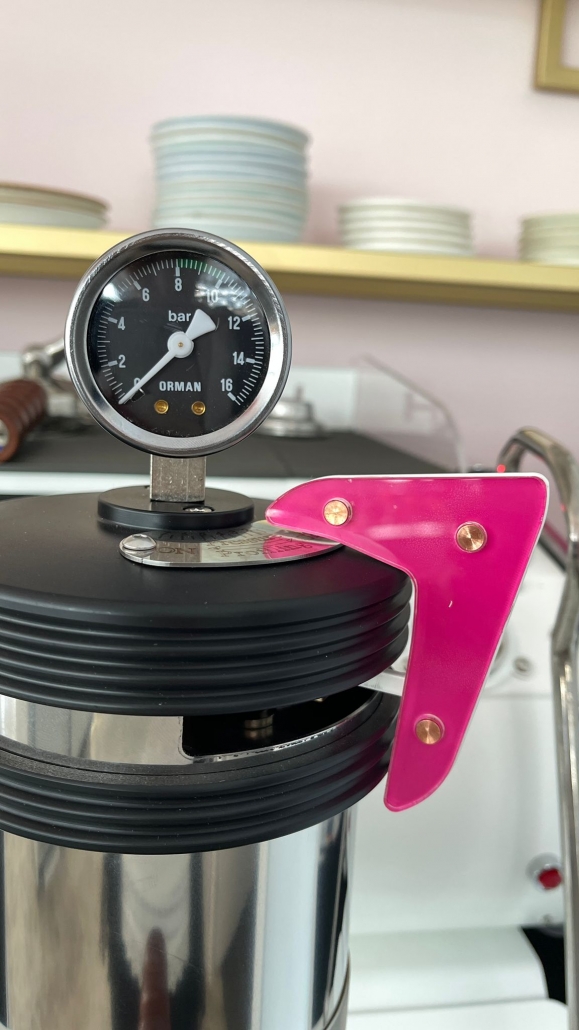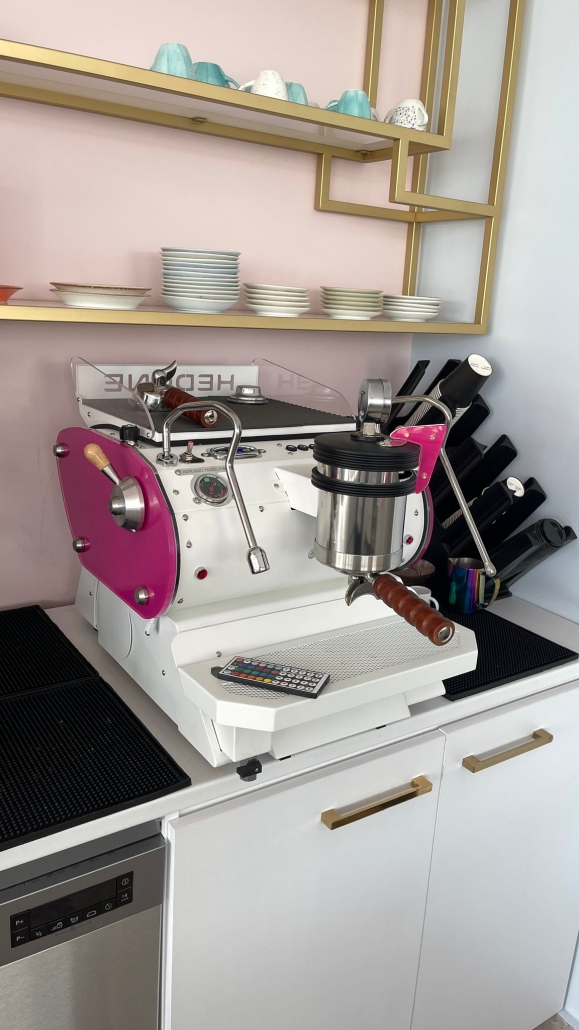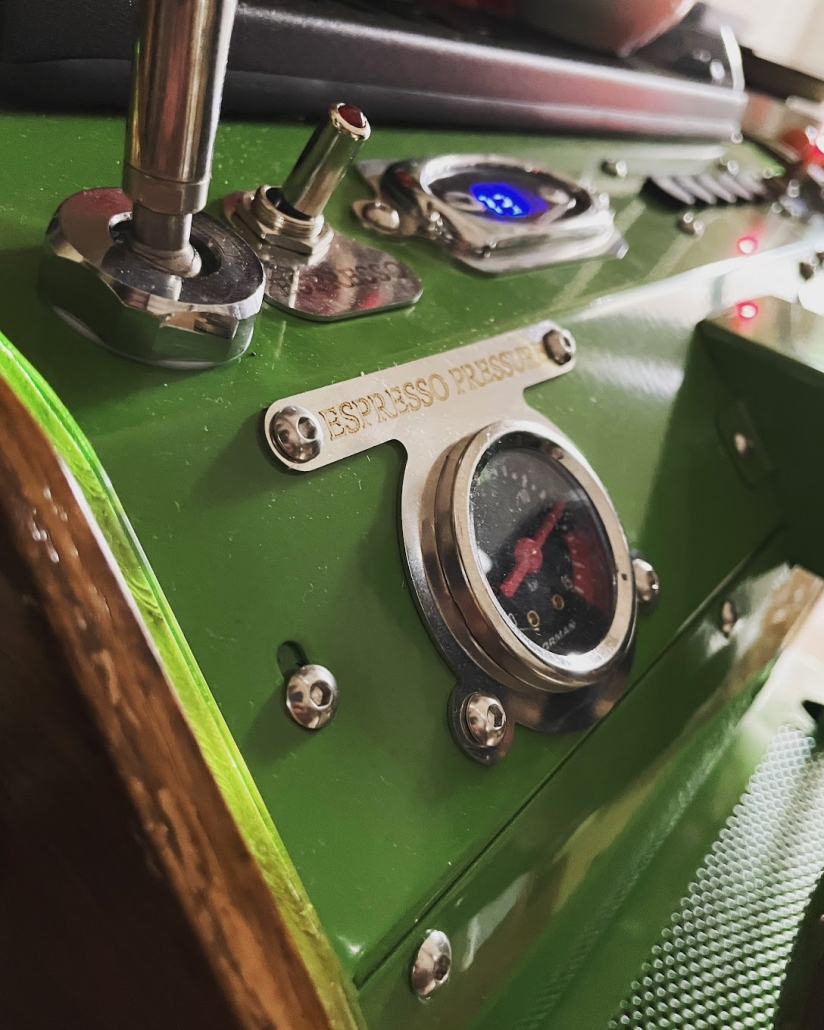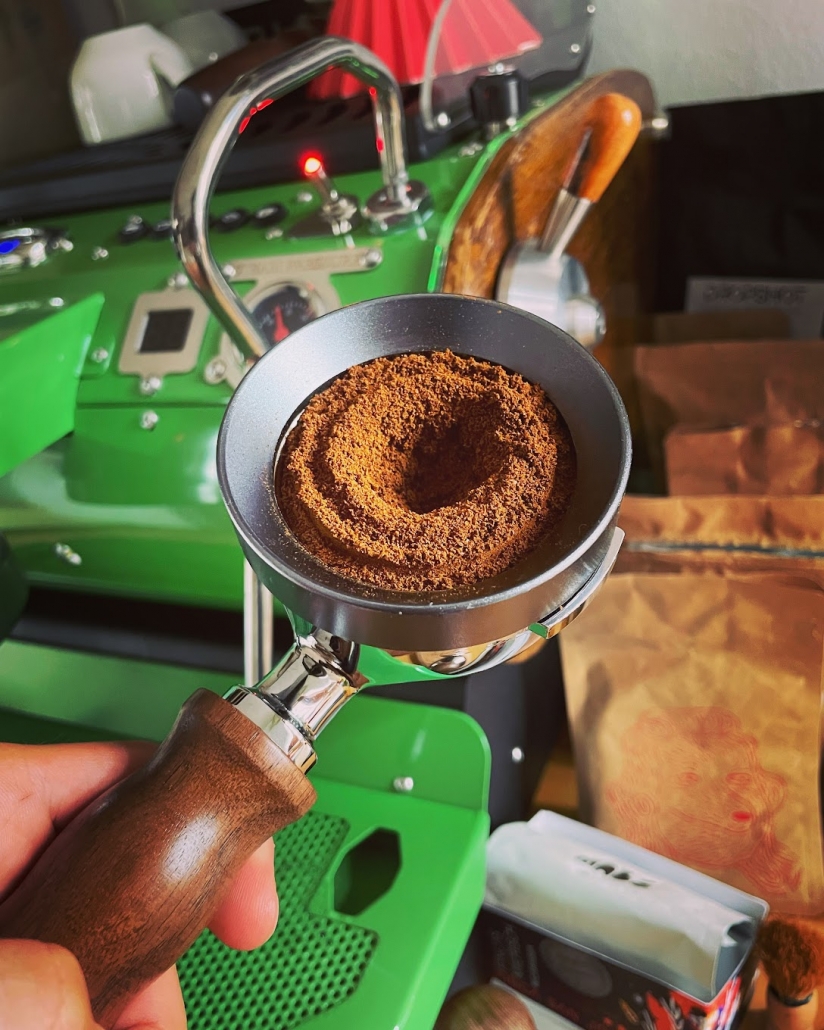 €4200 + €350 Optional Customization
List Price: €5000
Due to varying customer locations, transport & VAT not included. 19% VAT for EU customers.
Quality & Craftsmanship
Materials and Finishing
We know that an espresso machine at this price must be a sculpture in itself, feeling nice to the touch and crafted to the finest details. The machine is full-metal, using CNC Aluminum for knobs, levers and decorative elements, and stainless steel and wood paneling. Every knob, every button, every paddle is built to feel good when being used. The machine's industrial design is meant to look vintage and modern simultaneously, from the organic shape and the long suave feet to the airplane-like gauges and timer. By customizing it you know that it will suit your house's design and create that perfect corner of barista heaven. 
Why Hedone? 
Buying an espresso machine at this price is a commitment and involves trust. We know that. That is why we hand-craft these espresso machines in the EU in our factory in Craiova, Romania. The people working on them are passionate, dedicated, and pay attention to the smallest details not because they have to, but because they want to. 
The parts we use come from world-renowned manufacturers supplying all the largest espresso equipment manufacturers, guaranteeing their quality and, in the worst case scenarios, their repairability. 
We want to make the best home-espresso machine, and we build every Bugster caring for each individual customer's needs. Just like our Honne grinders, these machines are used in homes and cafes to craft hundreds of thousands of exceptional espresso shots without failure. 
We offer full after-purchase support, 30-day return and two year warranty.
We will be there with you if you will later want to retrofit upgrades and updates to your machine. We can't afford not to offer the best service.